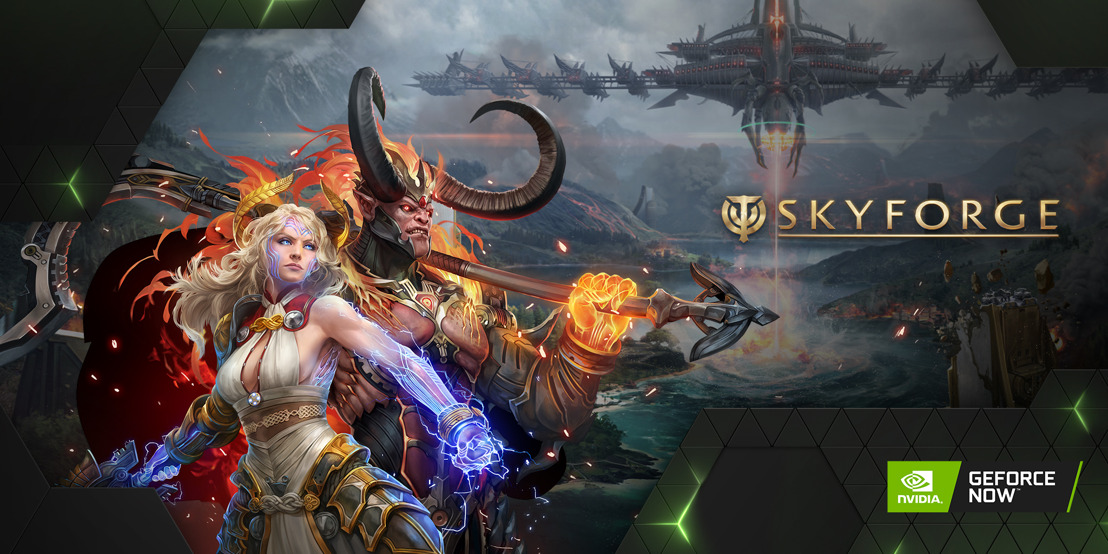 SCI-FI ACTION MMO SKYFORGE AVAILABLE ON GEFORCE NOW!
MY.GAMES Brings Its Critically Acclaimed Sci-FI MMO to Nvidia's GeForce Now Platform
Thursday, October 15, 2020 — Global publisher MY.GAMES is proud to announce that its popular sci-fi action MMO Skyforge is now available on Nvidia's cloud-based game streaming service, GeForce Now! Players can experience Skyforge's unique action packed combat on more devices than ever before via the power of GeForce Now, which delivers real-time gameplay straight from the cloud to a player's laptop, desktop, Mac, SHIELD TV, or Android devices.
In Skyforge, players assume the mantle of a mighty Immortal, who stands as the last line of defense between Aelion and hordes of alien invaders who seek to destroy it. Players can battle invasions to gain followers, master an array of celestial abilities, and ascend to the hallowed ranks of the Elder Gods. The launch of Skyforge for GeForce Now allows even more players to explore and defend a vast world in this thrilling sci-fi adventure!
GeForce Now users can look forward to the follow features when they access Skyforge:
HUNDREDS OF HOURS OF GAMEPLAY
Diving into an epic universe full of diverse locations and characters, players can team up with others around the world to explore and defend a massive, constantly evolving universe. Skyforge is free to download and play and receives regular, free content updates, so players can adventure without limits 24/7!
PLAY ANYWHERE, ON ANY DEVICE
With Nvidia's GeForce Now cloud streaming service, players can embark on intergalactic adventures on any device, from their laptop, to their TV, and even their Android mobile phone!
DISCOVER 18 IMMORTAL CLASSES
Immortals are undying, powerful beings capable of wielding unique abilities and amazing magic. Players can alternate between 18 unlockable classes, switching at any time depending on their objectives or preference. Players can shred to victory using the Soundweaver's epic guitar, shoot to thrill with the Gunner, and even raise the dead with the Necromancer!
LIMITED-TIME EVENTS: INVASIONS
Invasions are season-like events where legions of villains and avatars of chaos threaten to invade and destroy Aelion. Players can repel these armies during Invasions, and earn exclusive cosmetics and rewards through the Invasion Pass.