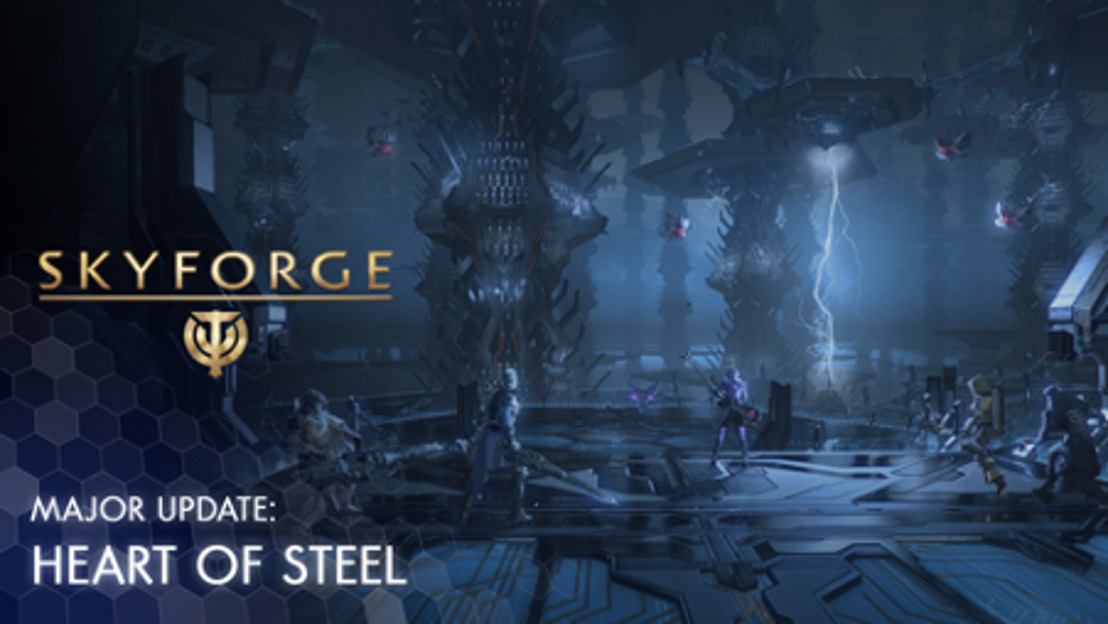 Skyforge returns to Terra with the HEART OF STEEL update, available now.
Free update will return players to Terra for a new Dungeon, Adventure, and PvP Arena.
Wednesday, November 3, 2021 — MY.GAMES has announced a new free update for fantasy MMORPG Skyforge. Heart of Steel will launch today on PC, PS4, PS5, Xbox One, and Xbox Series X|S. The update contains a continuation of the ongoing storyline, two new dungeons and a new PvP Arena.
Continuing the Terra storyline, heroes will delve deeper than ever before into the bowels of this mysterious planet in a new adventure. Immortals will be able to bore into Terra's Crystal Grottoes, which are awash with glowing water and shimmering crystals—a priceless, highly-coveted resource—while fending off evil forces.
Heart of Steel will also bring Wynd's Laboratory, a new 5-player Dungeon, where players will uncover the dark secrets harboured in an industrial unit made by the father of the Mechanoids, the sinister William Wynd (also known as The Integrator).
After epic adventures, users will be able to have a bit of fun fighting it out with other Immortals playing in two teams of three in a new PvP Arena named Xintara's Trial. Players will battle for supremacy across a map based on Terra's subterranean labyrinthine network.