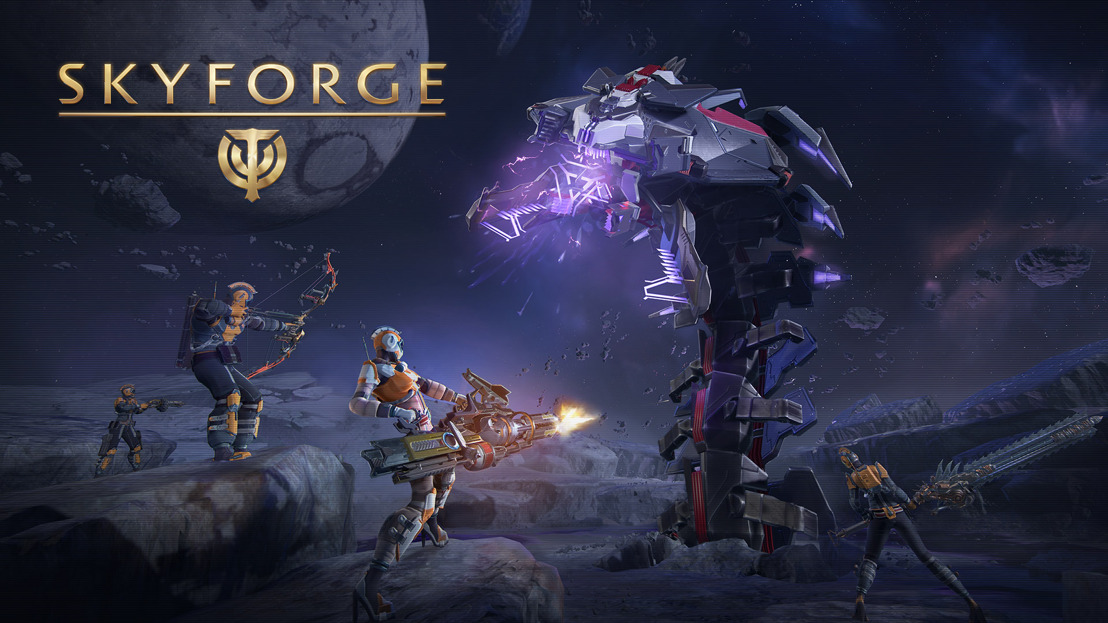 Shadow of Aelion Update Coming to Nintendo Switch on April 13
Free update for the recently launched switch version of the MMO has players explore a new moon-region named Thea.
Tuesday, 23 March 2021 — Amsterdam, March 23 2021 - MY.GAMES announced a sizable update is coming to the recently launched Nintendo Switch version of their MMO Skyforge. The free update will let players travel to a new lunar themed area named Thea. The update also brings to highly lucrative events with it when it launched on April 13th on Nintendo Switch.
Spinning within Aelion's orbit, the moon Thea is a brand-new open region ripe for exploration. Its low gravity and hazardous atmospheric conditions, including meteor showers, make it a dangerous world to traverse alone. The moon's rugged landscape houses new and formidable foes, players that manage to defeat these enemies will see themselves rewarded with Aelerium-9, a new resource that can be used to unlock Class Talents.
The launch of the free Shadow of Aelion update coincides with two other major events. A new army of extraterrestrial foes will vie for control of the planet when the Phytonide Invasion lands alongside new Seasonal Challenges to complete, exclusive rewards to earn, and evil bosses to defeat. Also coming next month, Aelion Day will mark the six year anniversary of Skyforge with celebrations, new quests, opportunities to revisit Aelion's history, and special commemorative rewards.
Shadow Of Aelion is planned to launch alongside various technical fixes to reduce the amount of crashes players may experience with the Switch version of Skyforge. Several stability updates have already been applied to the game since its launch.
Skyforge is now available to download for free from Nintendo eShop.