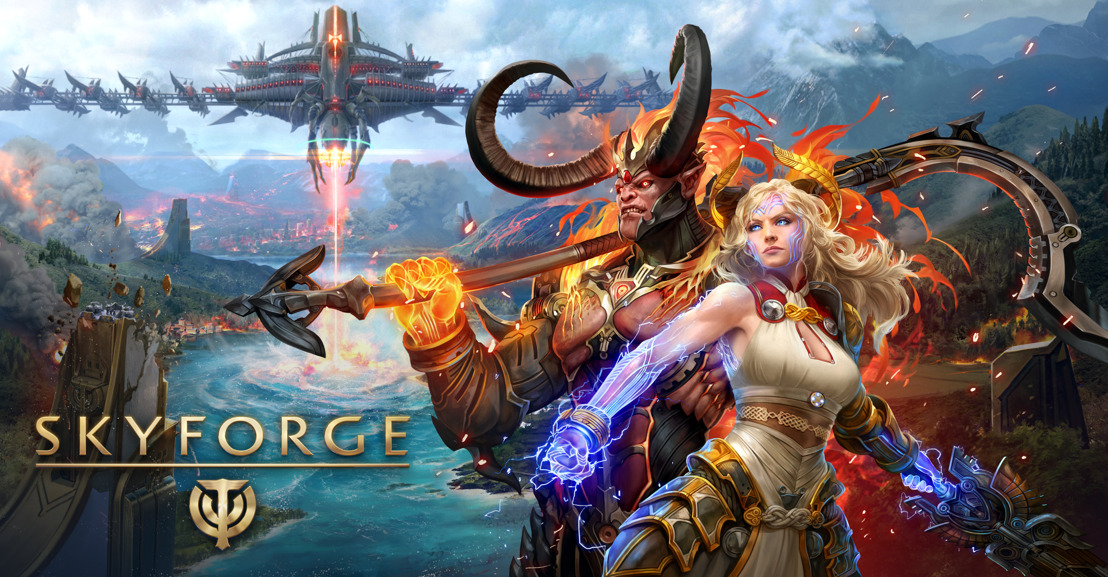 SKYFORGE COMING TO NINTENDO SWITCH IN FALL 2020
Players can explore an amazing universe of gods and monsters for free later this year.
Tuesday, 29 September 2020 — MY.GAMES and Allods Team are proud to announce that Skyforge is coming to Nintendo Switch in Fall 2020! In this acclaimed free-to-play MMO, players can become Immortals, powerful god-like beings destined to save the planet Aelion from invasion. With divine powers at their disposal, they can journey through wondrous worlds inspired by fantasy and science fiction, with hundreds of hours of exciting gameplay, legendary stories, and thrilling battles to discover.
For the first time ever, players can take their intergalactic adventures on the go thanks to the signature portability of Nintendo Switch. Skyforge can be played in TV, tabletop, or handheld mode, using Joy-Con controllers or the Nintendo Switch Pro Controller. Coupled with short, session-based gameplay, it's the perfect game to pick up and play anytime, anywhere!
Using incredible Immortal powers, players can switch between 18 unlockable classes as they master an intuitive combat system and harness unique, class-specific abilities. Rock out with the Soundweaver's killer riffs, shoot to thrill with the Gunner, and set Aelion ablaze with the Firestarter!
Beyond an epic main story, the fight to defend Aelion will continue in free updates that push the boundaries of Skyforge's constantly-evolving universe. Invasions, regular seasonal events, invite players around the world to unite online in a fight against invaders from across the stars and their avatars of destruction. Soon after the Switch launch, players can purchase an Invasion Pass to earn Invasion-exclusive rewards from battles, including special in-game cosmetics.
Starting at launch and for a limited time only, players will receive an exclusive in-game gift pack! New Immortals can subscribe to Skyforge for more details about this promotion, and get ready to start their adventures on Nintendo Switch with gear worthy of the gods.
Skyforge for Nintendo Switch will be available to download and play for free from Nintendo eShop this Fall. No Nintendo Switch Online subscription is required for online play, and future content updates will also be available for free.