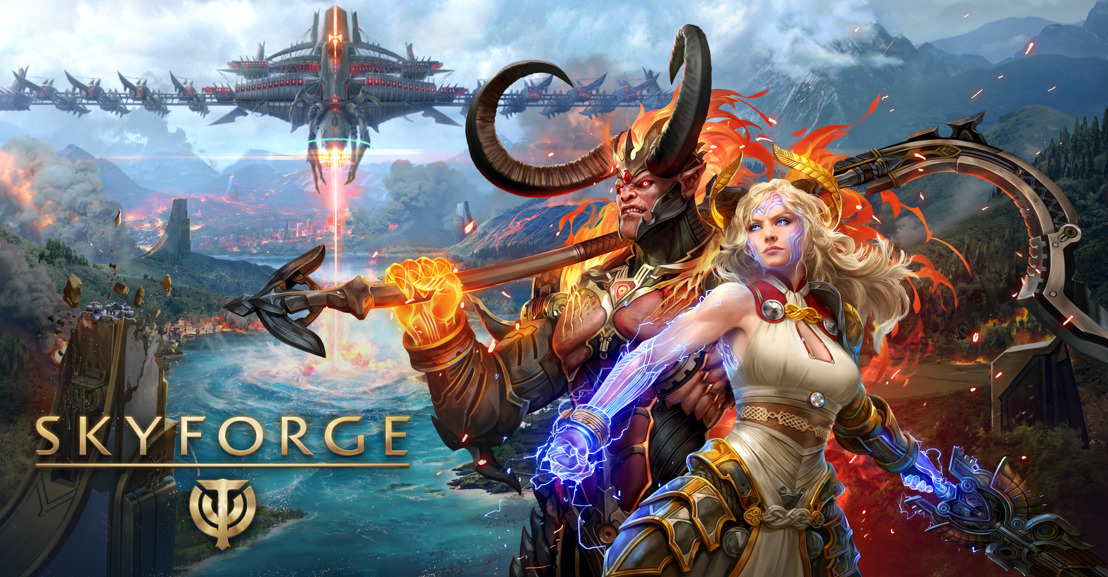 Skyforge Now Available For Nintendo Switch!
The Quest For Immortality Begins For Switch Owners With The Launch of Allods Team's Critically Acclaimed Sci-Fi Action MMO
Wednesday, 3 February 2021 — Global publisher MY.GAMES and developer Allods Team are proud to announce that the critically acclaimed free-to-play sci-fi MMO Skyforge is now available for the Nintendo Switch! Starting today, Switch owners can play as an Immortal gifted with powerful magic and divine abilities, traversing lands inspired by fantasy and science fiction as they defend the planet Aelion from invasion! Additionally, players that log-in before March 5th and complete the Skyforge tutorial will receive an exclusive set of free gifts!
Skyforge features hundreds of hours of rich and exciting content full of action, thrills, and legendary stories waiting to be told. With a selection of 18 amazing classes for players to choose from, Skyforge offers players a wide variety of playstyle to choose from. Keep darkness at bay with the Lightbinder, rock out with the Soundweaver's killer riffs, shoot to thrill with the Gunner, and set Aelion ablaze with the Firestarter! MMO-loving Nintendo fans are invited to master the intuitive combat system and abilities unique to each class, driving ever closer to achieving their ultimate potential.
For a limited time only, players will receive an exclusive set of free gifts when they complete the Skyforge tutorial on Nintendo Switch!The Cyber Warrior Costume, Halo of Vows, Glowing God Eyes (in two different colors), Wings of Vows, and two God Tattoos (in eight different colors) are available to claim between now and March 5th.
For players wanting to get their adventures off to a flying start, Starter, Deluxe, and Ultimate Founder's Packs are now available to buy from the Nintendo eShop. They're packed with exclusive items such as legendary weapons, class unlocks, Founder's titles, and cosmetics that can't be found anywhere else. Bring the thunder with the Stormbringer TX-600 Glider, and soar high with the Switch-exclusive Callsign NX Wings, featuring a familiar colour scheme based on the Switch's Neon Red and Blue Joy-Cons!
Skyforge for Nintendo Switch is free to download and play from Nintendo eShop.